Experience the Des Indes High Tea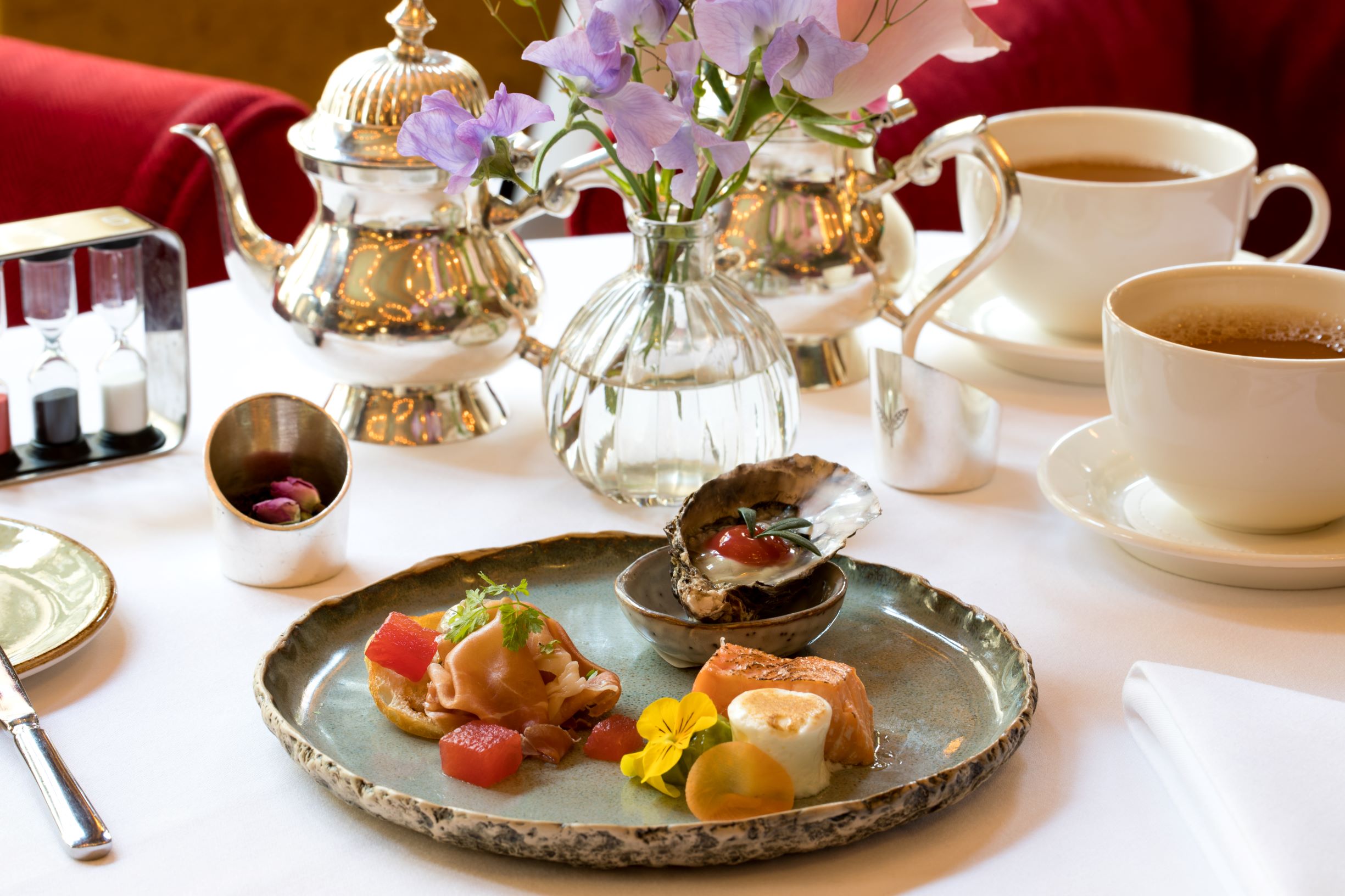 High Tea
Our legendary Des Indes High Tea is a real treat and a tradition to be experienced when visiting The Hague. Our four-course Des Indes High Tea is served in the beautiful lounge of Hotel Des Indes. Let us surprise you with all kinds of savoury and sweet delicacies from the cuisine of our Chef, accompanied by various types of Thiemes Real Tea.
The Des Indes High Tea is a true experience with luxuruous sandwiches, appetizers, hearty warm dishes and fresh scones. Delicious pastries, chocolates and many other delicacies. Everything is homemade by our Pastry Chef. The High Tea at Hotel Des Indes will give every guest an unforgettable afternoon.

Live music
Besides our Des Indes High Tea you can experience pianist Rene ten Cate every Saturday. On Sunday you can ejoy the Harpist Carla Bos. Carla Bos is an enthusiastic and passionate professional musician. She performs with lots of virtuosity, perfection and pleasure the nice beautiful harps from her special collection.
Prices
The Des Indes High Tea starts daily between 14:00 and 15:00 hours.
Monday till Friday €39.00 per person.
Saturday and Sunday €42.50 per person.
Lunch: Tuesday - Saturday

12.00 - 14.00

Dinner: Tuesday - Saturday

18.00 - 22.00